I emailed Jools, my tutor asking for him to have a look at the ident and he suggested a couple of changes.
"need to increase ease in. Graphics and text are all too abrupt. they jump in rather than ease in. is there going to be any audio?"
I have slowed down the jump of both of the logos so they scale up slower and also added a web address on the end so people know where to go for more information. I've added music to the animation as well and synced up the beat to the logo zooming in with 'What will you create today?'. I originally thought about using sound effects but i'm very happy with the music I added and don't think sound effects would suit it now.
The music I added was the 'energy' soundtrack from (http://www.bensound.com/royalty-free-music/corporate-pop). Bensound offer royalty free music for people to use.
License – Creative Commons License 
"You can use for free my music licensed under the Creative Commons License in your multimedia project (online videos, websites, animations, etc.) as long as you credit me with a link to my Website. Examples of proper way to credit me: "Music: http://www.bensound.com/royalty-free-music or "Music: Song title – Bensound.com". (Bensound, 2012).
You can read the full legal agreement here: (http://creativecommons.org/licenses/by-nd/3.0/legalcode)
Final Student Focus Ident
Big thanks to (http://www.bensound.com) for the soundtrack used on my Student Focus ident.
Music: Energy – (http://www.bensound.com/)
If Adobe wanted to use my launch campaign and the ident they would have to buy the track from Bensound. As I am only using it for vimeo and my workbook I am fine using the Creative Commons License. Here is a screenshot of the license comparison.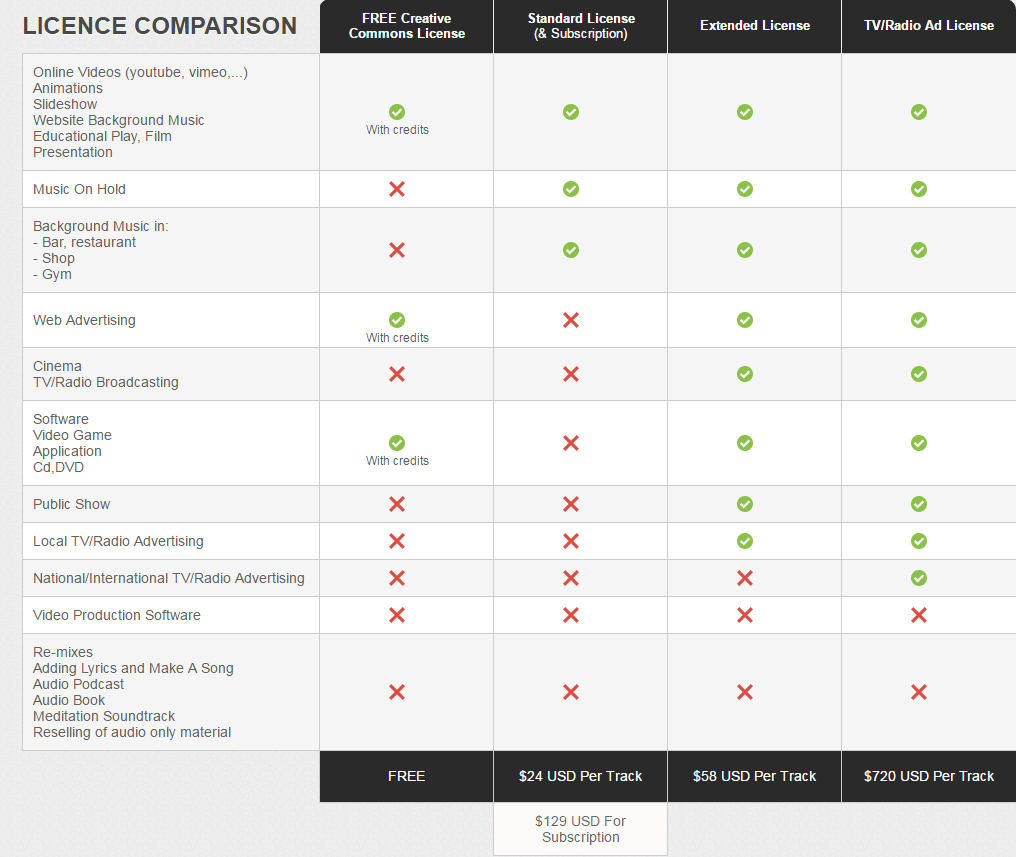 References
Bensound. 2012. Licensing. [ONLINE] Available at: http://www.bensound.com/licensing. [Accessed 24 May 2016].